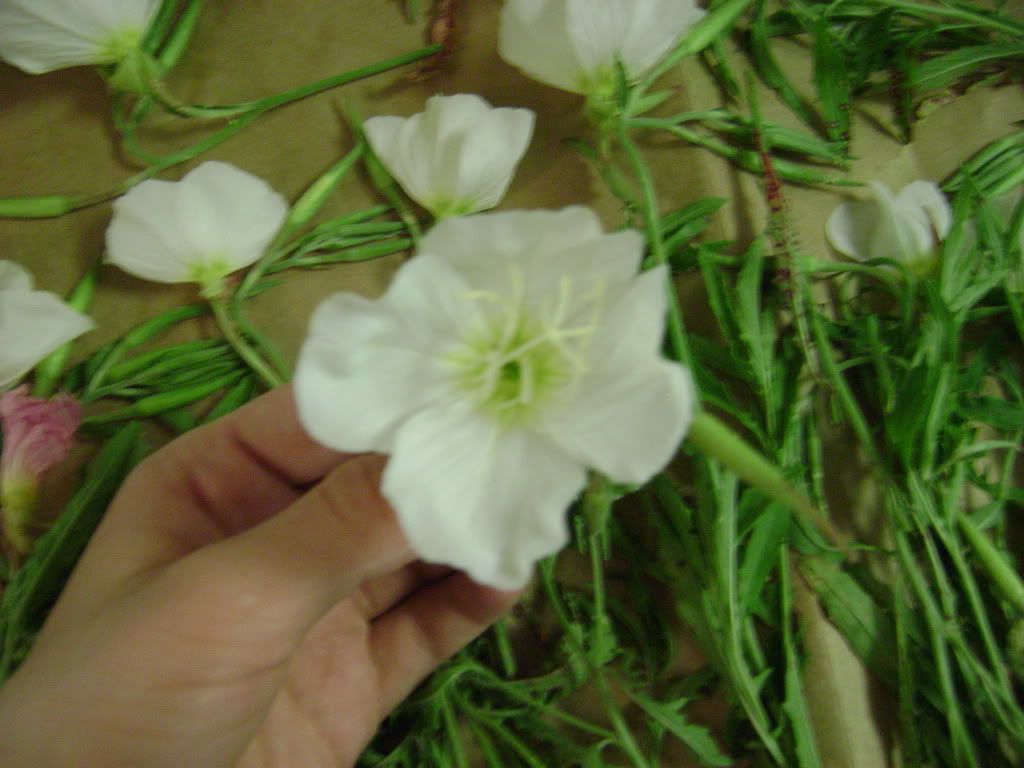 Evening Primrose has been used for centuries for easing PMS and menopausal symptoms, and helps calm the nerves. We picked wild Evening Primrose off the side of the road in Nowata, Oklahoma for making tea by picking the leaves and flowers of the plant and drying them. Evening Primrose can help with symptoms of Multiple Sclerosis which my twin sister, Andrea, has; so I am going to give her this hand-picked tea as a medicinal gift. The abundant supply of essential fatty acids in evening primrose oil may be valuable in minimizing the inflammation associated with this progressive nerve disorder. The fatty acids may also contribute to healthy nerve development when taken over time. - Jessica

An elegant picture of Andrea on her wedding day:



P.S. Check out the lovely Wine Cup Purple Poppies we found in the pasture and the fragrant Japanese Honeysuckle we found in our back yard (we can make tea out of this)!